Your outdoor garden space can bring you great joy, having an enchanting garden area, can be made possible with professional garden maintenance services. Soil and Seed Landscaping in Clarence, NY, is reputed for its stunning landscape and professional gardening, we believe in bringing you the best gardening and landscaping maintenance services.
Landscape and garden maintenance in Clarence, NY
Soil and seed landscaping in Clarence, NY, provides top-rated landscape and garden maintenance services, we boost the curb appeal to create a great first impression and emanate positive vibes, if you are planning to add any enhancements we will do it for you. 
Also Read: The Ultimate Guide to Garden Landscape Design in Clarence, NY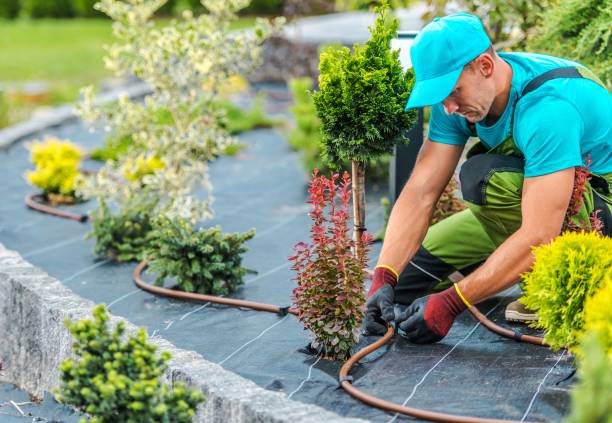 Lawn Maintenance Services
We do lawn maintenance services and boost the curb appeal of your landscape, we prevent weeds from growing into plants and stop the infestation of pests. Our professional lawn care services keep your lawn lush and vibrant. We transform your lawns into highly appealing aesthetic landscapes.
Best quality mulch installation
Our mulch Installation services keep your garden beds and lawns healthy and hydrated. Our high-quality mulch nourishes your soil, making it look more vibrant and pleasant. We use both organic and inorganic mulch based on your preferences, we have experienced arborists who inspect the quality of your soil and prepare the mulch accordingly. 
Our mulching services promote better growth, we do quick and easy installations, and we give special discounts for big orders. Our licensed and insured professionals are dedicated to giving you the best garden maintenance.
Sod Installation Services in Clarence, NY
You can book our sod installation service in Clarence to enjoy a gorgeous green yard instantly. Our sod grass installation services do not take much time you don't have to keep you waiting anxiously for the lush green grass growing in your gardens. 
You can get back to your regular lawn activities within 14 days of our sod installation.  
We have over 10 years of expertise in sod installations, we choose the best sod suitable for your location, we use high-quality sod, and lay out the sod accurately on the lawn soil. We adequately meet deadlines, we give you useful advice on sod maintenance, and we are well-equipped to do a perfect sod installation for you. 
Spring cleanup and water feature
Soil and Seed Landscaping takes care of your Spring Clean-up for you, using advanced cleaning tools, by our licensed and insured professionals who respond quickly and help you with a friendly approach. 
We install amazing water features that give out a healthy, natural vibe, making your garden landscape come alive with soothing sounds. We use a one-of-a-kind tranquil water installation that is customized and eco-friendly, whether you plan to incorporate a pond in your garden or install a fountain, the professionals at Soil and Seed Landscaping are here for you. With our decade of experience and expertise, we are committed to bringing your vision to life. 
Get in touch with us for your garden landscape designs in Clarence NY, and get a futuristic design for your landscape. 
For details call us at 716-320-7707 or email us at 
sales@sslandscapingny.com We would love to hear from you.
Also Read: 11 Commercial Landscape Maintenance Tips for Property Management