Creating a beautiful and functional outdoor space is a goal shared by many homeowners in Clarence, NY. While lush lawns and vibrant gardens form the backbone of an appealing landscape, incorporating hardscaping elements can take the aesthetics and functionality of your outdoor area to a whole new level. Soil and Seed Landscaping, a leading landscaping company in Clarence, offers exceptional hardscaping servicesin Clarence, including lawn maintenance, hardscape edging, and comprehensive hardscaping solutions. In this blog, we will explore the benefits of hardscaping and highlight the expertise provided by Soil and Seed Landscaping to help you transform your outdoor space into a haven of beauty and relaxation.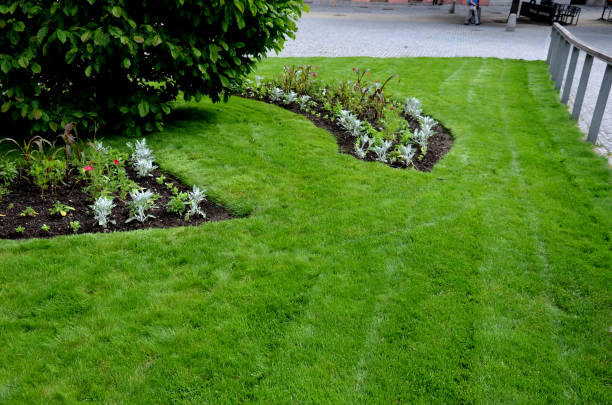 Also Read: 7 Helpful Landscaping Tips That Fits Every Property Perfectly
The Essence of Hardscaping
Hardscaping involves the use of non-living elements, such as stone, wood, concrete, and metal, to enhance the visual appeal and functionality of an outdoor space. By incorporating hardscape features, you can create defined areas, improve accessibility, and add character to your landscape. While softscaping elements like plants and flowers provide natural beauty, hardscaping elements offer structure, durability, and longevity to your outdoor environment.
The Importance of Hardscape Edging
One of the key services provided by Soil and Seed Landscaping is hardscape edging, which plays a vital role in defining spaces within your landscape. Whether you want to create distinct garden beds, separate the lawn from the flower beds, or outline pathways, hardscape edging serves as a functional and aesthetic tool. Soil and Seed Landscaping offers a wide range of edging materials, such as brick, stone, and concrete, allowing you to choose the perfect option that complements your overall landscape design.
Comprehensive Hardscaping Services:
Patios and Outdoor Living Spaces

: Imagine having an inviting patio or outdoor living space where you can relax, entertain guests, and enjoy the beauty of your surroundings. Soil and Seed Landscaping specializes in creating customized patios and outdoor living spaces using high-quality materials and expert craftsmanship. From stone or concrete pavers to beautiful seating areas, fire pits, and outdoor kitchens, their team can transform your backyard into a functional and stylish oasis.

Retaining Walls

: If your landscape has uneven terrain or you need to prevent soil erosion, retaining walls can be an excellent solution. Soil and Seed Landscaping designs and builds sturdy and visually appealing retaining walls that not only serve our practical purpose but also add an architectural element to your outdoor space. With an eye for detail and a focus on quality, our team ensures that the retaining walls seamlessly integrate into the existing landscape, creating an aesthetically pleasing result.

Walkways and Driveways:

Enhancing the accessibility of your property is another specialty of Soil and Seed Landscaping. Our hardscaping services extend to designing and installing beautiful walkways and driveways that improve both functionality and curb appeal. Whether you prefer a classic brick pathway or a sleek concrete driveway, our skilled team will work with you to create a stunning entrance that complements your home's style and suits your needs.
Lawn Maintenance
In addition to our hardscaping expertise, Soil and Seed Landscaping also provides comprehensive lawn maintenance services. We understand that a healthy and well-maintained lawn is the foundation of any great landscape. Our team of professionals offers services such as mowing, fertilization, weed control, and seasonal clean-ups to ensure your lawn remains lush and vibrant throughout the year.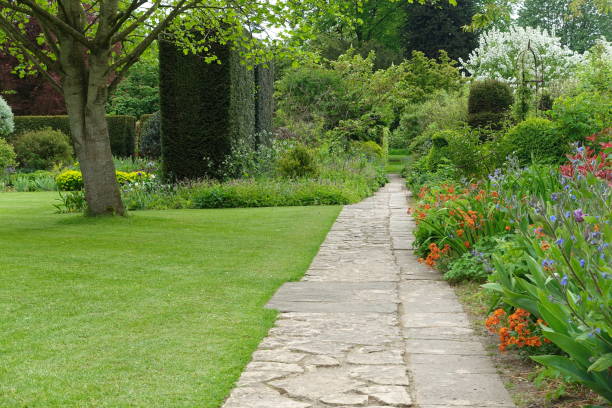 Conclusion
With their commitment to exceptional craftsmanship, attention to detail, and dedication to customer satisfaction, Soil and Seed Landscaping stands out as a premier provider of hardscaping services in Clarence, NY. By incorporating their expertise, you can transform your outdoor space into a haven that reflects your personal style and provides a functional extension of your home. From hardscape edging to designing and installing patios, retaining walls, walkways, and driveways, Soil and Seed Landscaping offers a comprehensive range of services to meet all your hardscaping needs. 
Contact them today to enhance the beauty and functionality of your outdoor space and create a landscape that will be the envy of your neighbors.
Also Read: 8 Elemental Principles of Residential Landscape Design